FOR A NO OBLIGATION QUOTE
* On a New or Replacement Garage Door
Our glass garage doors are custom fabricated using Aluminium and finished in Powdercoat with a 10, 15, or 20 year warranty depending on the Powdercoat finish. This finish is highly recommended for properties near the sea due to the resistance to rust.
As we manufacture all our Garage Doors in our Auckland factory, there are a wide range of customisation options which can be used to suit your home.
From Commercial Use to home office, each application has it's unique set of requirements. 
Clear Finish
Widely popular across commercial space, this infill option gives almost full visibility. The clear aesthetic is available in either traditional glass or acrylic. Green Tick Acrylic is a proprietary sustainable option utilising recycled material.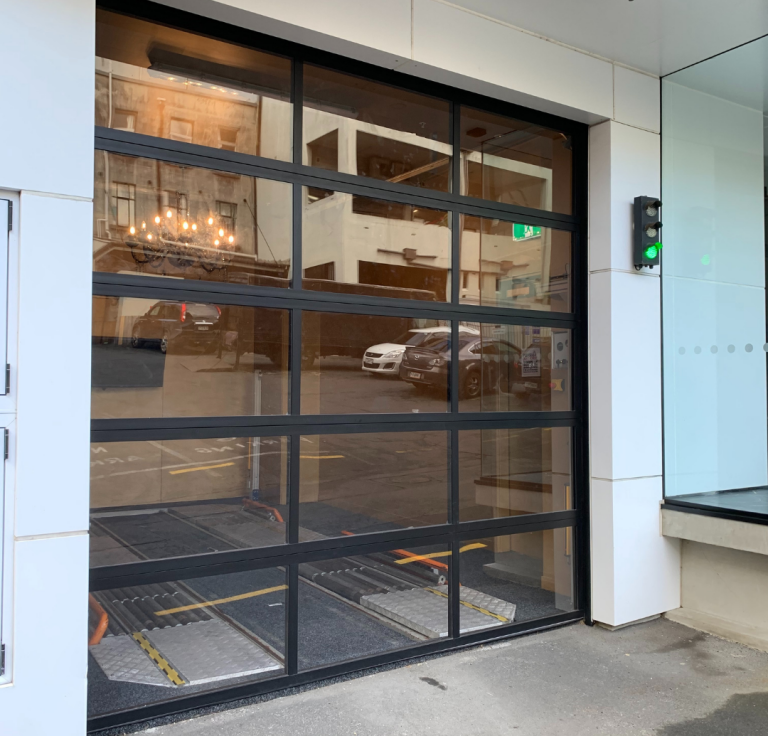 Satin Crystal Finish
Offering increased privacy is the Satin Crystal option. This Acrylic option has a single side of satin, as a result giving a unique finish. This option is popular for residential properties facing the street or other public place. While there is some visibility, it is dependant on the proximity to the garage door.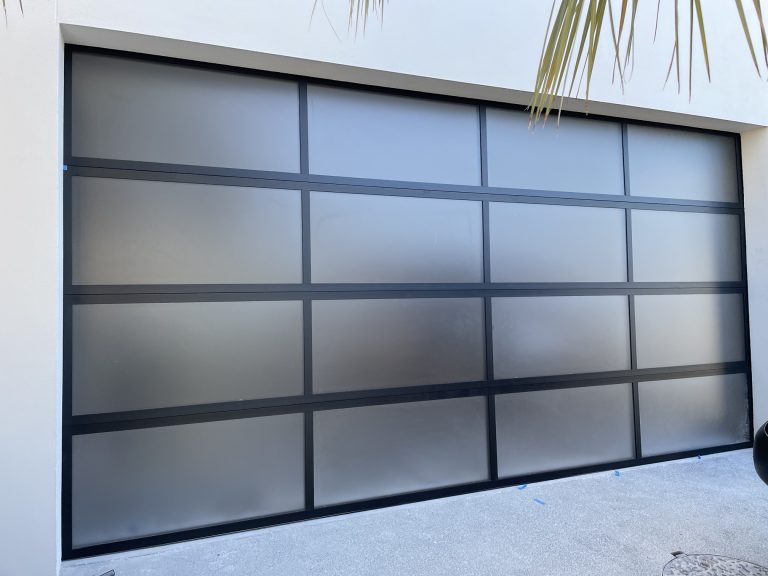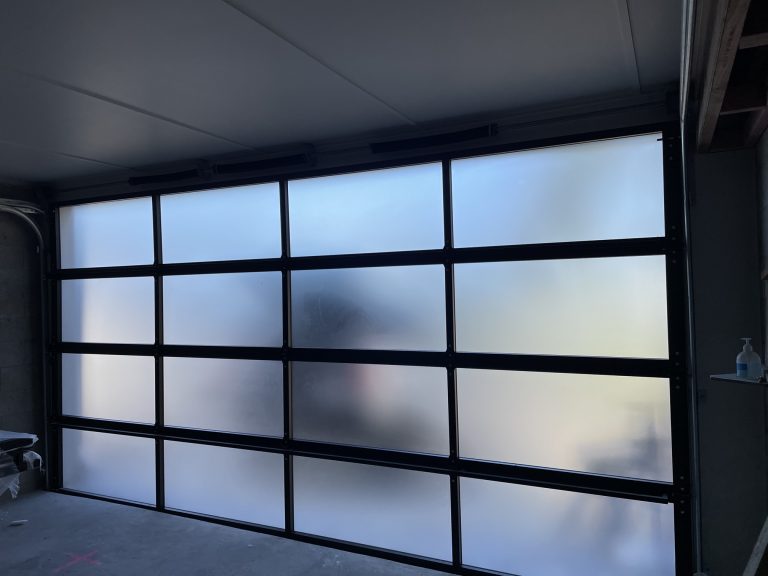 Snow Finish
Snow Finish offers the most privacy of our base Acrylic selection. This allows light ingress to the garage, but it maintains a high level of obscurity. This is a popular option for homes requiring additional light to the area but also wanting full privacy.