Paint vs Stain vs Powdercoat – What's the best option?
As the construction industry continues to innovate, the number of design options can be overwhelming. Some Garage Door finish options may initially appear identical, yet there are other factors to consider when deciding on the best finish for your home.
Exterior Timber Finishes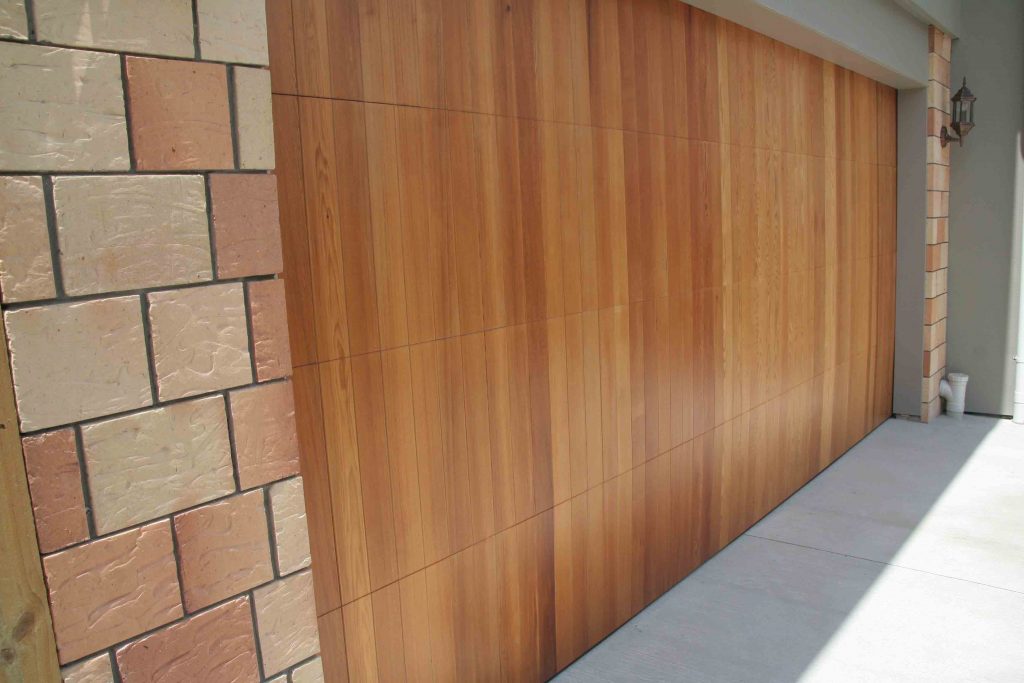 Oil finish is a great option to highlight the natural characteristics of timber. The low pigmentation allows preservation of the original look while protecting the door from dirt.
Moisture damage prevention is a key advantage to this finish as this is a high-risk factor for timber. But failure to maintain the coating will leave it susceptible to moisture ingress. This finish requires regular maintenance and has a large upfront cost as it needs to be done many times for full absorption.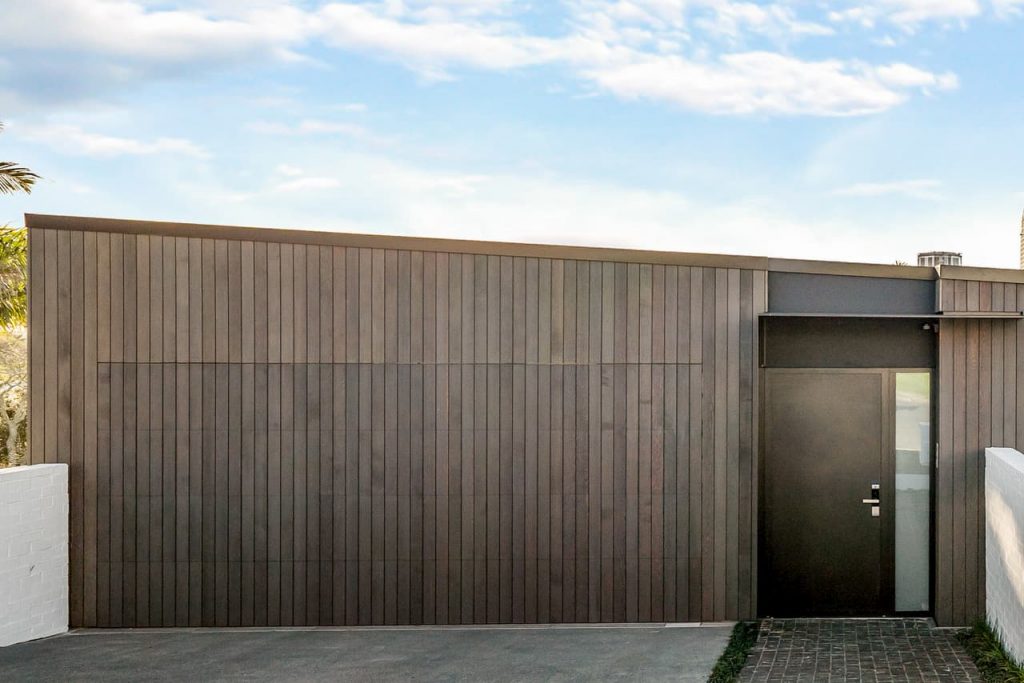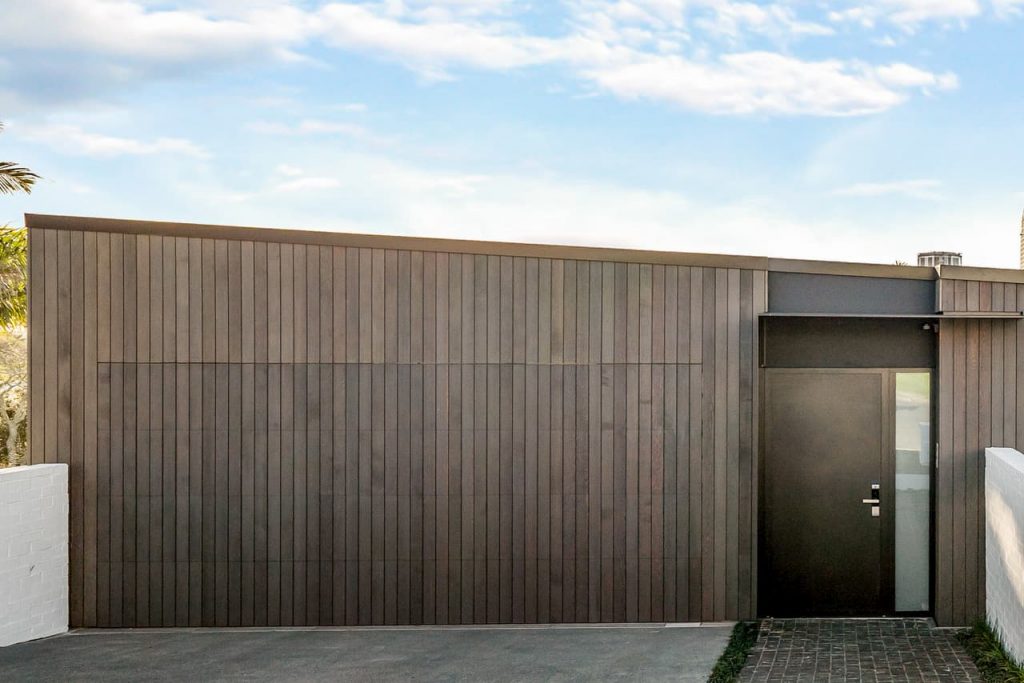 Staining is another popular option that enhances the natural colour of the timber. There are many options to darken or colour wood, give a matte finish or gloss. Depending on the suitability, other features around the home could match with the same stain.
Similarly to Oil, the drawback of Stain is the frequent maintenance requirements to maintain its durability.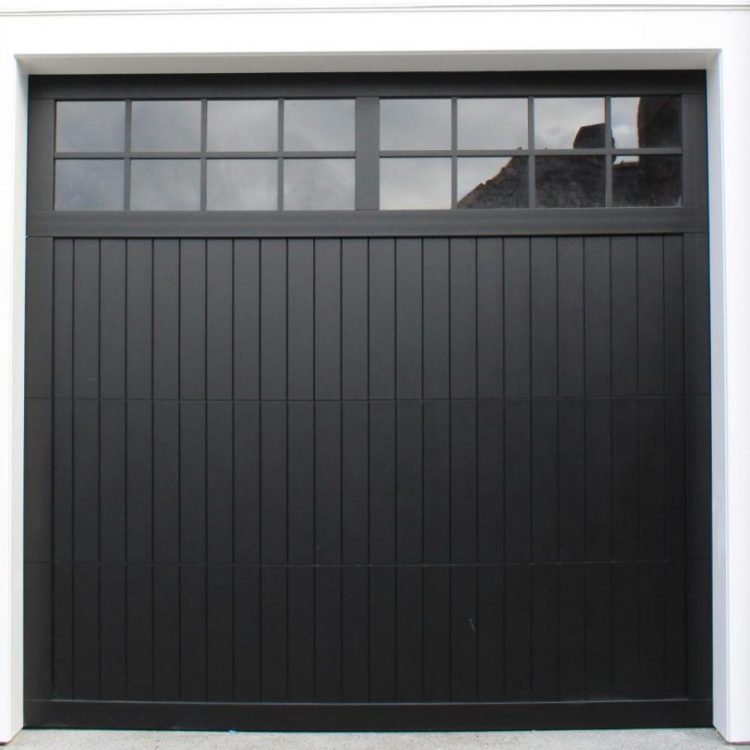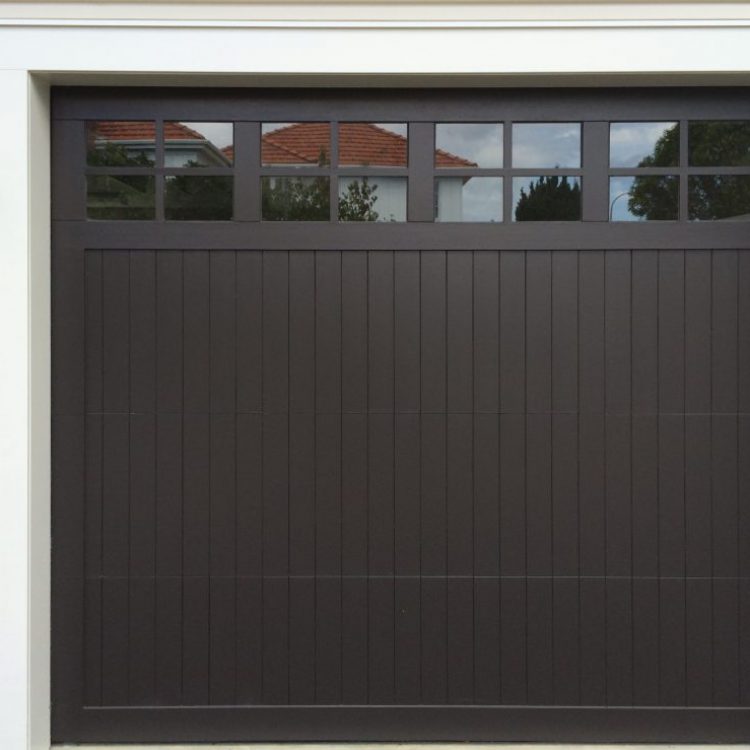 Unlike the other cedar finish counterparts, Paint hides the natural woodgrain of cedar. While this can bring a great design element to the face of the home, there are drawbacks. Paint finish does need a high level of maintenance to both preserve the moisture ingress barrier and the quality of the aesthetic. Dark colours are also not warrantied the majority of the time as it draws in the sun and dries out the timber. While painted doors look great to begin with, they can often age faster than alternatives.
Another point to note is that while oils and most stains absorb into the timber, paint sits on top. This means if there is movement in the timber and a crack or edge is exposed, it will allow for direct water absorption.
Powdercoat Garage Door Finish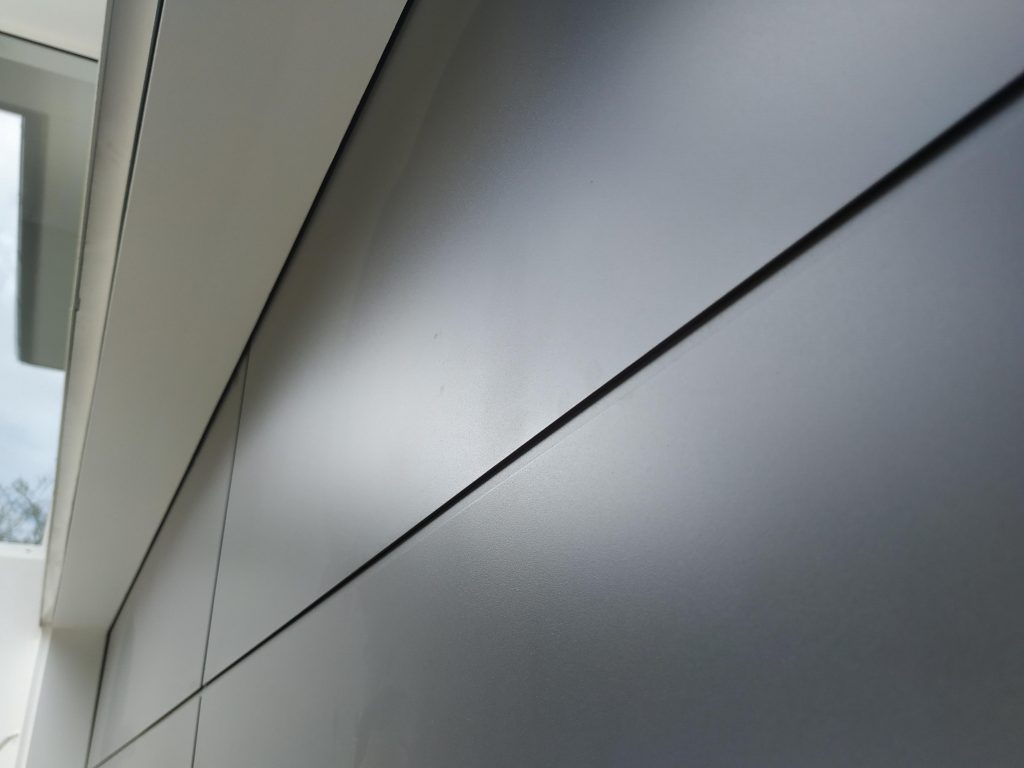 Powdercoat is a unique process used to apply colour to Aluminium or some other metals. There is an extensive range of colours; from basic colours to pearlescent, glossy, matte or annodised look, the list goes on. As Powdercoat is a popular option throughout the joinery industry, this can be matched to Joinery across the property. The majority of Powdercoat finishes also include a 10+ Year Powdercoat Warranty. This leads to the key advantage of Powdercoat finish, the ability to "fit and forget". Assuming a capable supplier is used, this is the ideal low maintenance alternative.
In recent years Powdercoating ranges have continued to innovate, delivering designs to replicate Cedar, Concrete, Marble, and even metals such as Copper.