While a few years ago a standard double door would have spanned less than 5 metres, over the past 20 years we have seen a steady increase in both the average size of the door as well as the demand for "oversize doors". While previously these doors had limited design options such as commercial-style roller doors, Prestige have developed our range of modern design styles to compliment the home while accommodate for this larger size.
FOR A NO OBLIGATION QUOTE
What started off as a gentle increase to allow for larger cars has lead way into increasing heights for taller cars and roof accessories, increasing width, and the introduction of 3 car garages. As a 3 car garage will usually require a width of at least 6500mm, the height will also need to be accounted for to maintain a proportion appearance which can lead to a comparably heavier door.
The introduction of new building materials and design options also come into play as Architects create homes with heavier design features, and the garage too often follows suit. Whether it be frequent batten use across the span or a totally new material, it is not uncommon to have garage doors weighing 200 – 300 kgs.
Oversize garage doors have also been utilised in other capacities such as boat sheds, accommodating garage lifts, and commercial use such as restaurants or shops.
Potential Designs for Oversize Garage Doors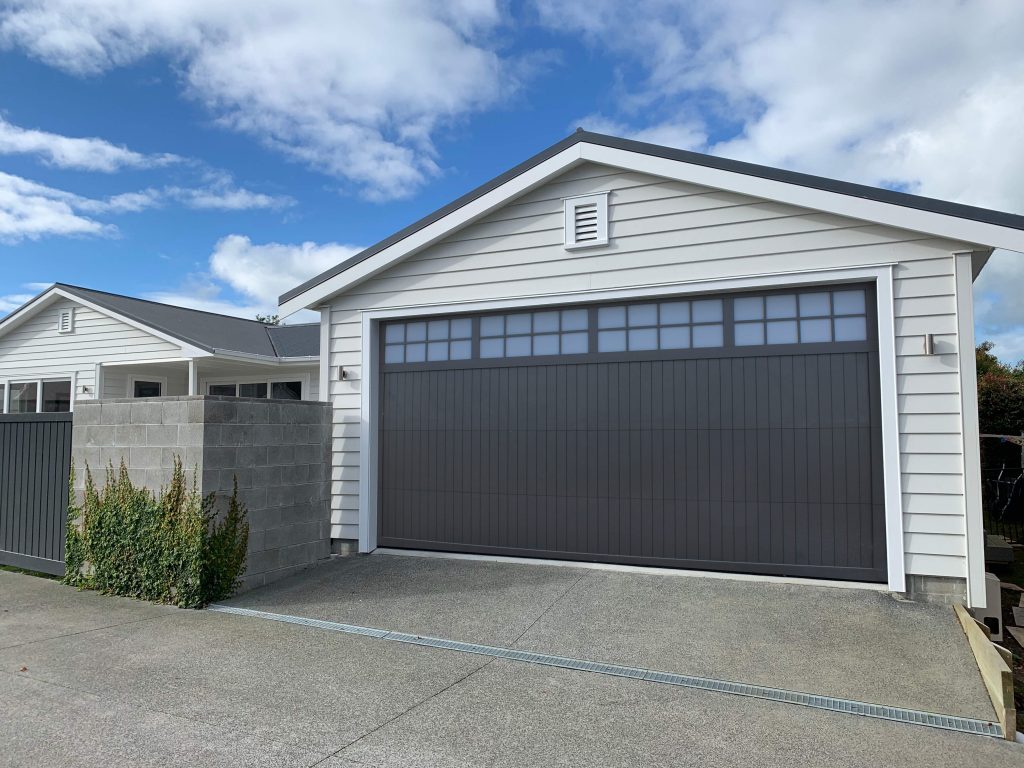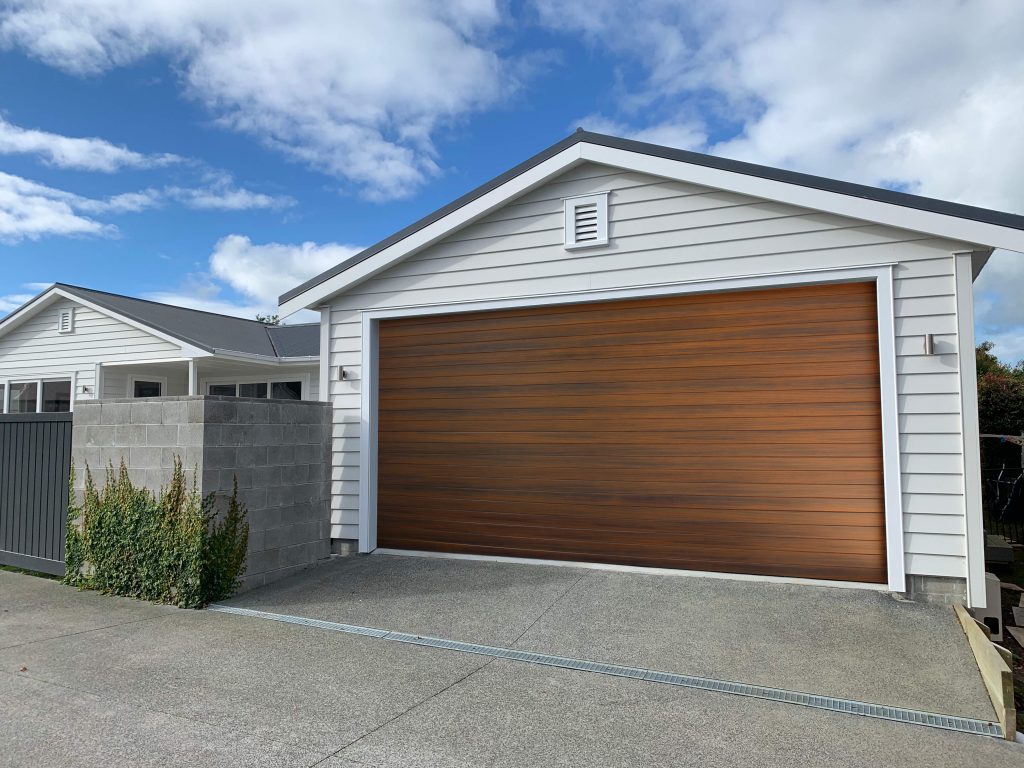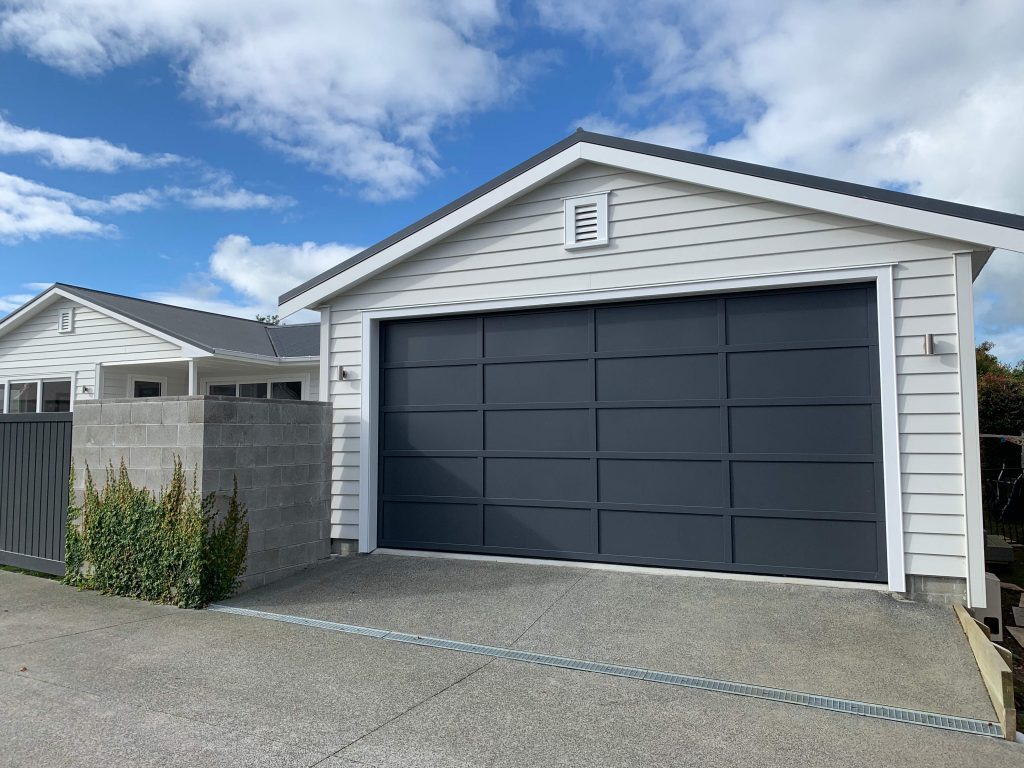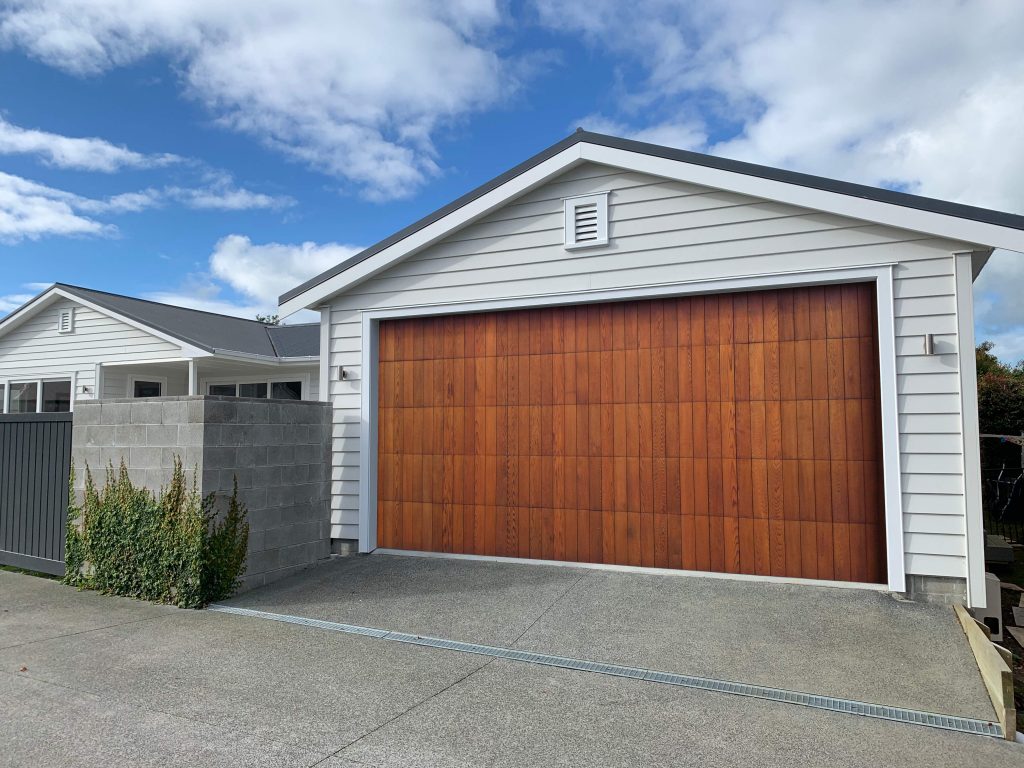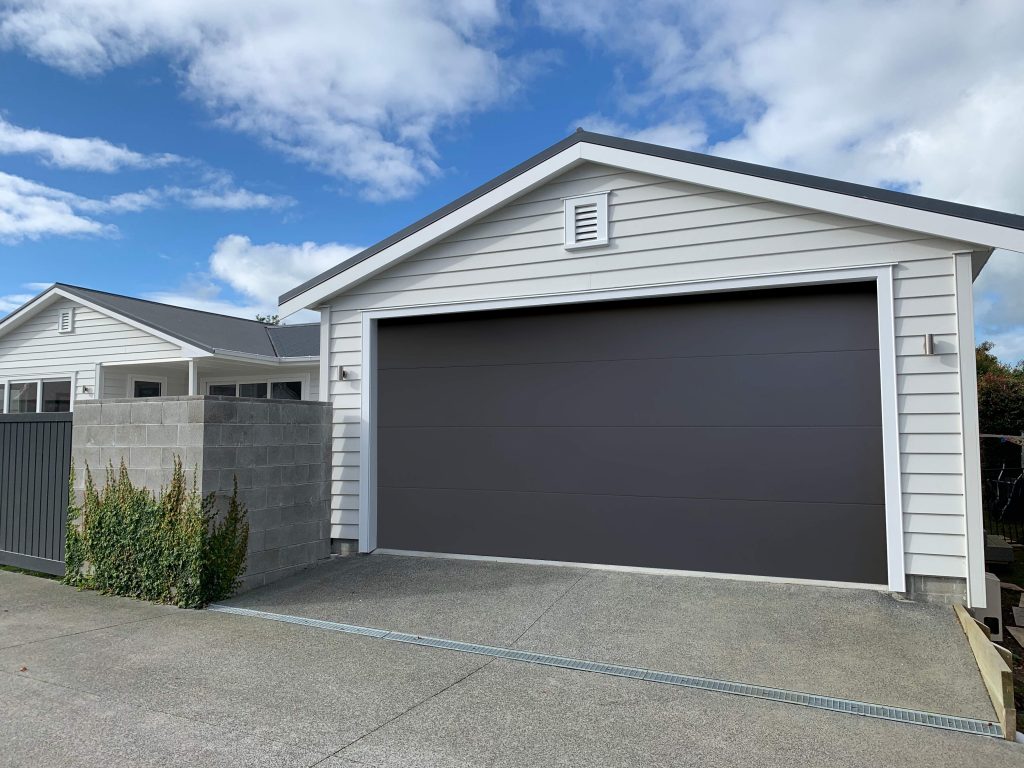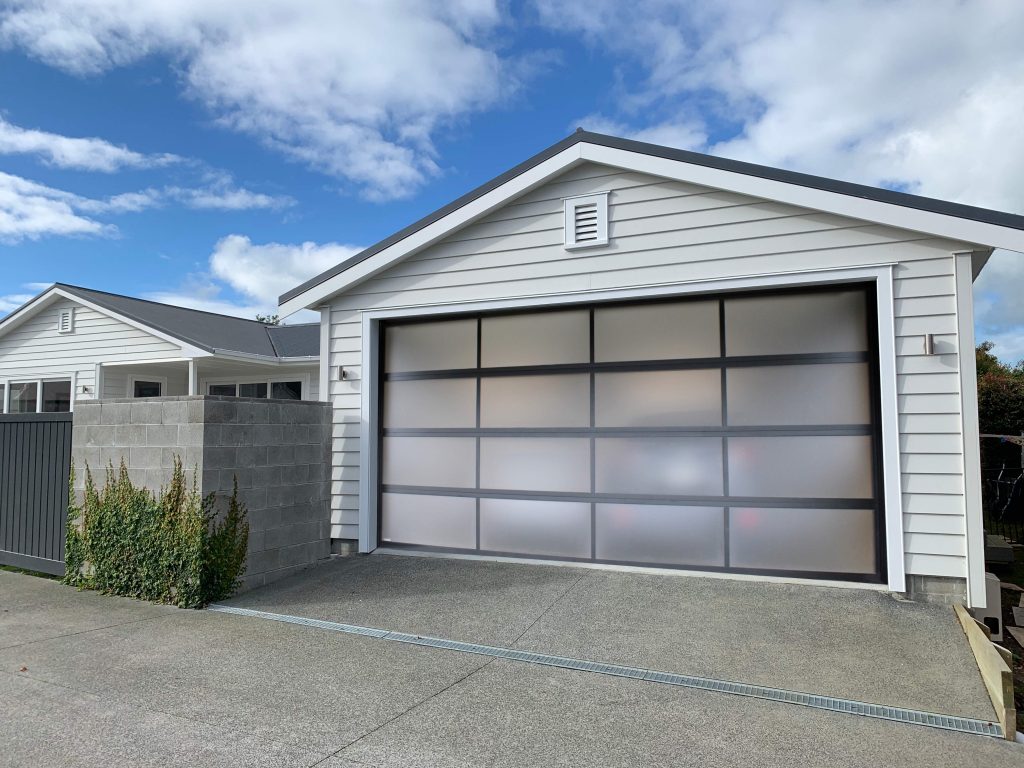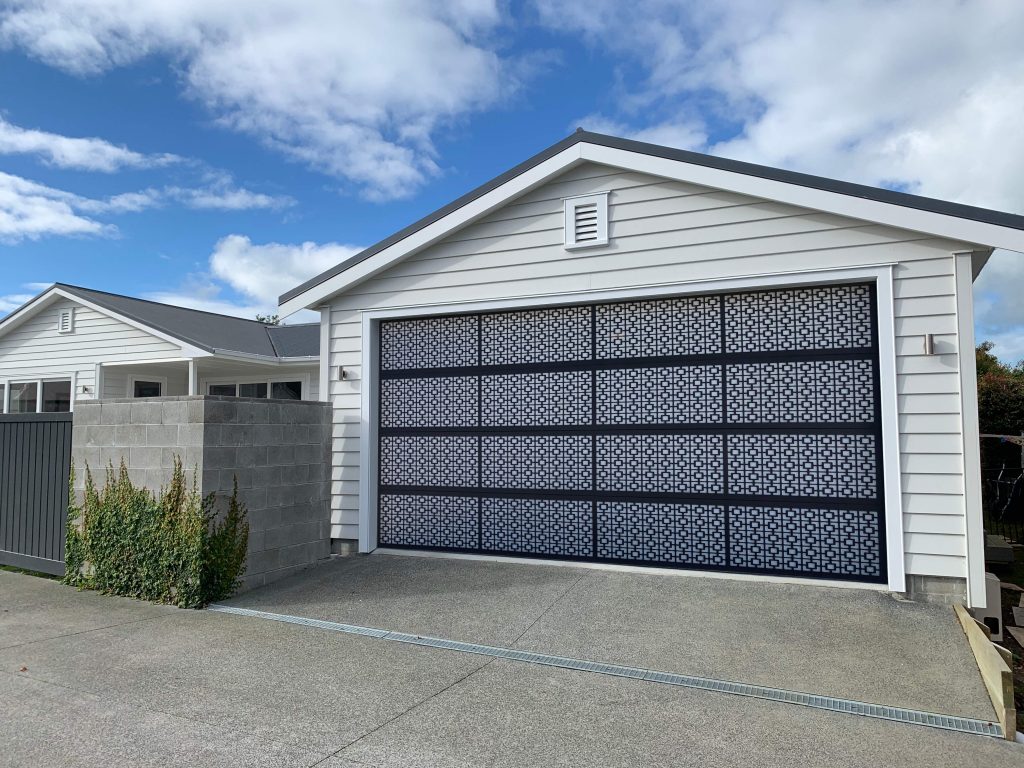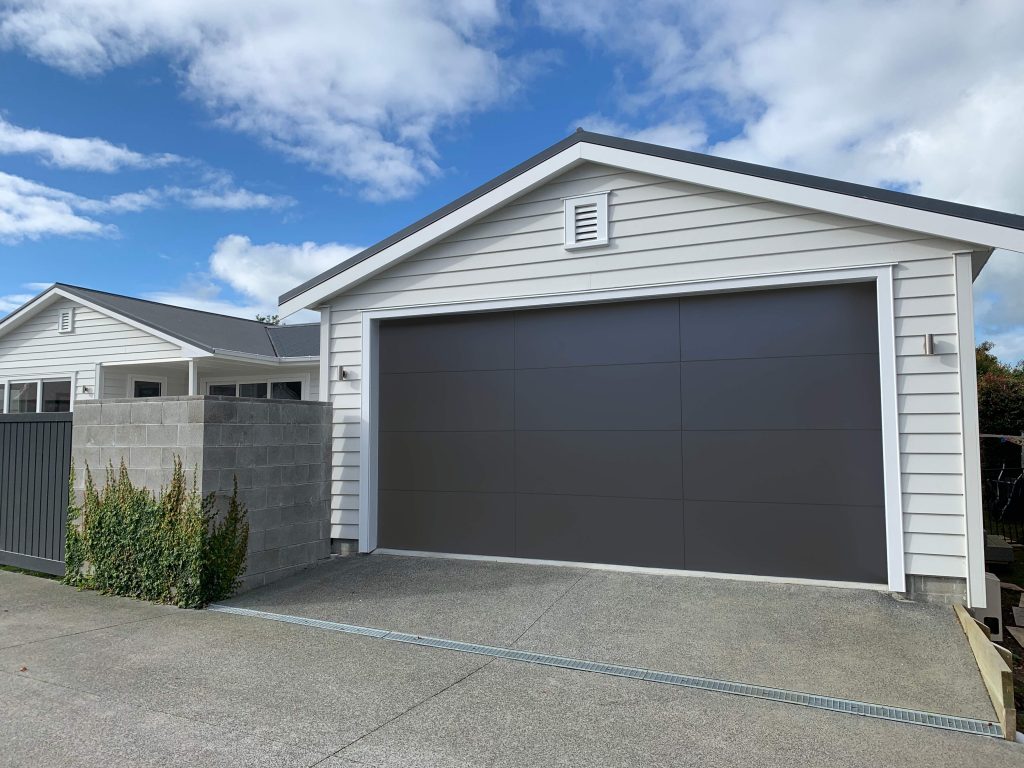 We can also use custom cladding designed to suit.
Given the larger span of these doors, strength is critical. Steel or cheaper alternatives all have a maximum door span as the lack of frame cannot guarantee durability over their door's lifecycle. 
By constructing our doors from a Welded Aluminium box frame we can ensure premium strength throughout the span of the door. As the height of the door is also a consideration for the weight there are a range of motor options available to ensure the door can be operated with ease.