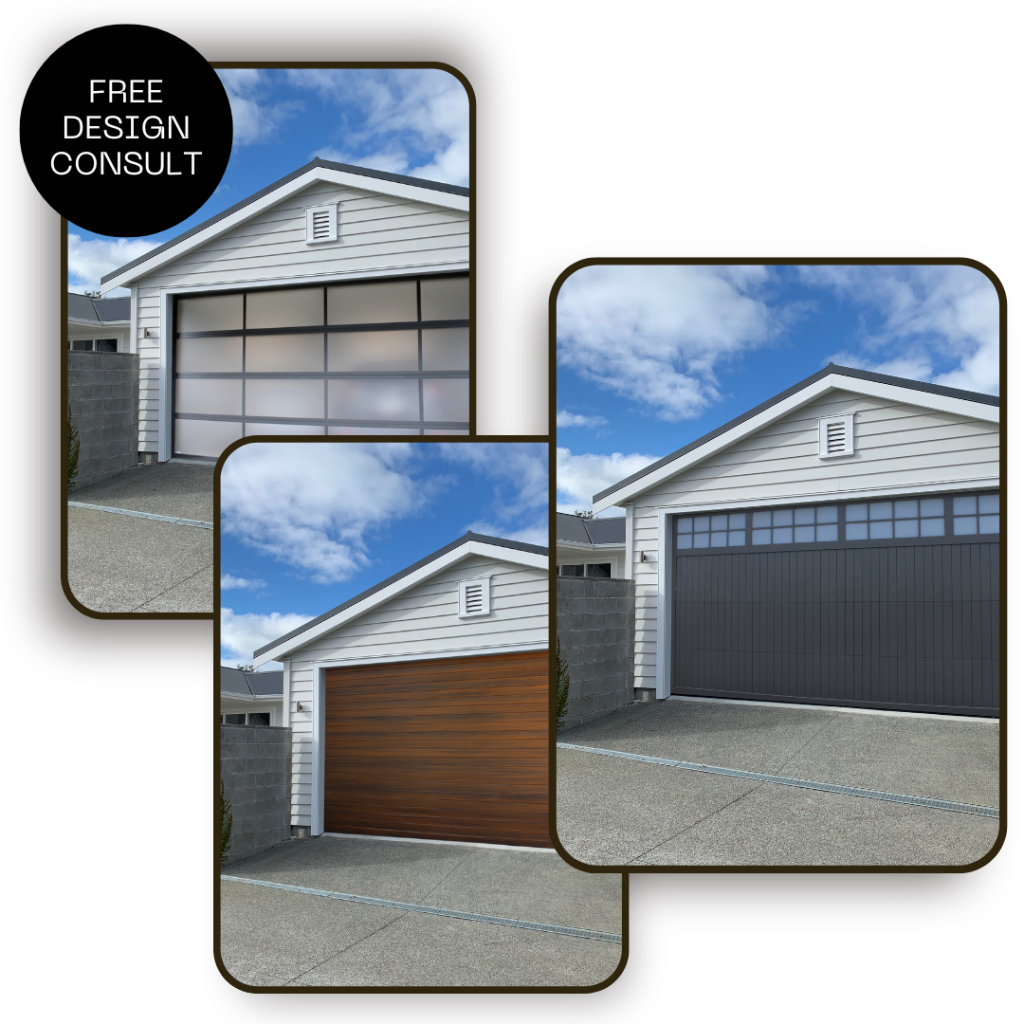 As one of the largest visual features on a properties' façade, your garage door design can significantly affect the aesthetic of your home.
Taking the time to work through the design considerations not only ensures your satisfaction as you enter your home, but can also have a financial effect on the resale value of your home as well.
As Prestige manufacture all garage doors to suit, often opting for a custom made garage door can have a minimal price difference
.
Here are the key considerations when looking into your options;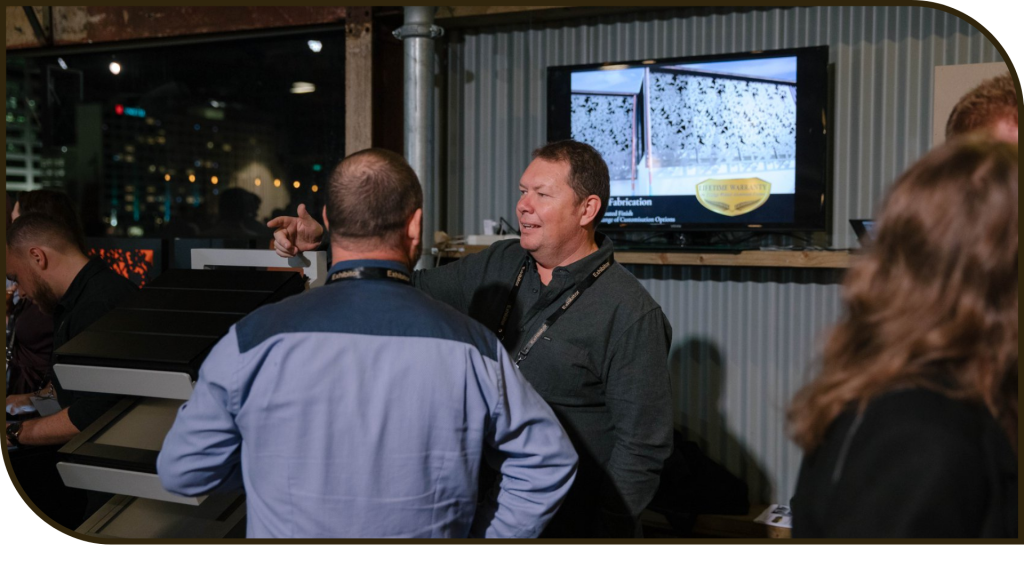 MATERIAL
The construction industry continues to innovate with new materials and cladding options. This opens up a whole new range of design potential.
The cost of the cladding material is often a key consideration factor for price changes. For example, Aluminium or Timber material is already incorporated into the price. Using a unique cladding would only affect the pricing if passed on from the desired supplier. ​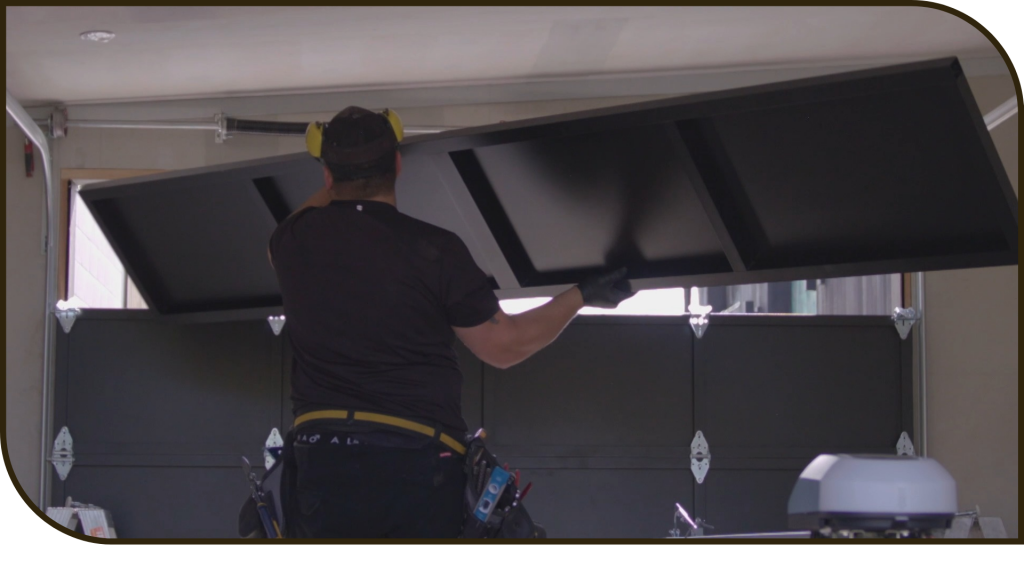 WEIGHT IMPLICATIONS
When steel doors dominated the market, the standard garage door would be approximately 50kg. These days it is not out of the ordinary to have garage doors weighing anywhere from 100-300kgs, if not more. This is due to increasing garage door sizes and the utilisation of new, heavier materials.
Each door goes through a process to minimise the weight while maintaining aesthetic. For heavier doors, this requires consideration to ensure a well-functioning and safe door. This may include hardware, motor, and extra safety accessories as required.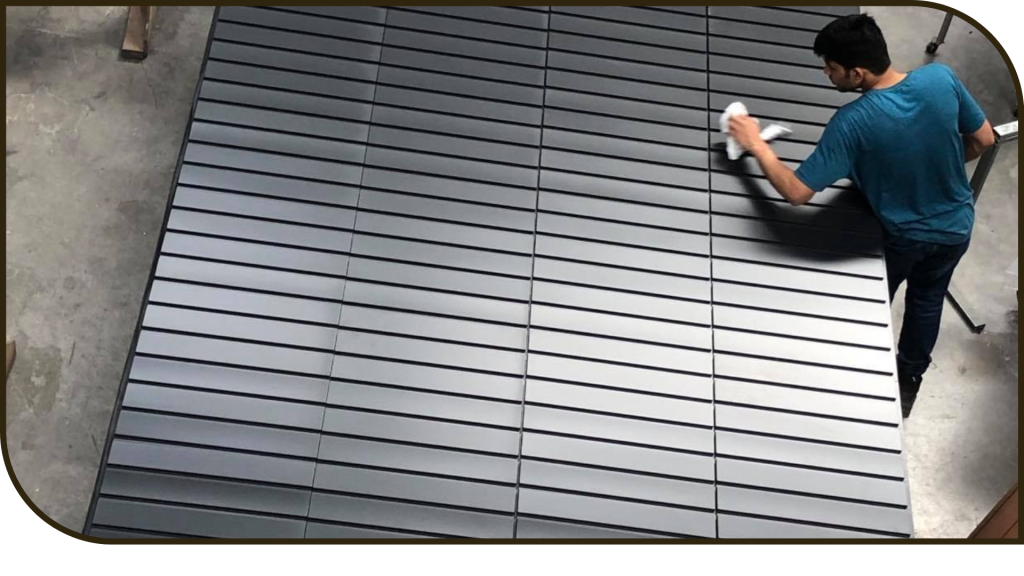 LABOUR
As all our doors are custom made to suit, the labour required to manufacture the door is another key factor. Our production team come from a range of backgrounds bringing unique skillsets. These skills allow us to minimise the labour costs. But, consideration must be given to designs requiring more hands-on work.
The addition of windows, borders, and battens are common examples of design modifications. Given our wide range of design options, many of our designs utilise these fabrication skills. With many years of practice and experience this minimises the extra labour costs.
ADD-ON OPTIONS FOR A CUSTOM MADE GARAGE DOOR
As the residential construction market evolves and changes priorities, so too does the garage door industry. In the past, garage door insulation hadn't been a priority. But this is an increasing request to support the insulation used in the wider household. Smart Homes gain in popularity has also seen demand increase for Smart garage motors.
If you are considering going for a Custom Made Garage door, please get in touch to arrange an obligation-free design consultation and quote for your home.
FOR A NO OBLIGATION QUOTE OR DESIGN CONSULTATION